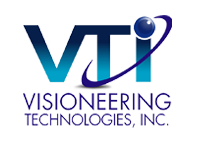 Visioneering Technologies, Incorporated (VTI) is developing and commercializing revolutionary on-eye and in-eye solutions for 1) presbyopia and 2) myopia progression control.  

93% of people over the age of 45 experience presbyopia.  VTI's revolutionary optical designs for contact lenses and in-eye products will provide solutions to this very large and under-penetrated market.  

Myopia progression is the main cause of uncorrected distance impairment worldwide reaching almost 80% prevalence in Asia.  A VTI design that controls the progression of myopia was successful in animal studies and shows promise in human clinical trials for decreasing three known visual risk factors of myopia progression.