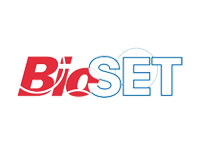 BioSET is a private, clinical stage company developing proprietary therapeutic peptides for advanced tissue regeneration. BioSET products incorporate their novel growth factor mimetic peptides with procedure specific biomaterials to address multiple large and clinically relevant applications.  The company's lead programs combine BioSET's B2A osteo-promotive peptide with a resorbable bone scaffold to offer substantial safety and cost benefits to currently available bone grafting alternatives used in orthopedic surgery.  Multiple pilot human clinical studies have confirmed these products compelling efficacy and pristine safety profile.
Ferring acquired the assets of BioSET in February 2015.
For more information, please contact Tom Roueche at: 301.795.6010 or visit www.biosetinc.com.